3 months ago
Home Improvement :: Leaking Guttering - Changing Seals and Different types of Guttering Parts
Most domestic guttering parts are easy to obtain and easy to change. Leaking joints are often caused by a build up of debris that has built up in the guttering, causing any water to gather for periods of time and eventually rot the rubber seals. Often this debris provides a breeding ground for moss that then grows its way into the joints again causing the seals to rot or fail. Fortunately the seals are very cheap and easy to replace.

Guttering and Downpipe is manufactured to withstand the detrimental effects of the UV light in sunlight, which breaks down the colour and structure of UPVC. Over a period of time or in areas where direct sunlight is greatest UV light will fade the colour and cause the material to become brittle. As most of the guttering is clipped together the removal of the clips by stretching the openings can cause the clips to break, it is therefore recommended to replace the clips at the same time as the seals, these are also relatively cheap




The two common sizes and styles of guttering is half round with a distance across the opening of 112mm and a square bottom guttering with a flat bottom and sides with a distance across the opening of 114mm. Different types of guttering parts that are readily available in both the square and half round styles are listed below, in black, grey, white and the most common brown.

o Gutter Seals for each joint

o Gutter Clips to clip each joint together and keep seal tight

o Gutter 90 degree angle

o Gutter 135 degree angle (for connecting guttering around a 45 degree corner)

o Gutter Stop End outlet for connection to a downpipe at the end of a gutter flow

o Gutter running outlet for connection to a downpipe in the mid flow of a guttering run

o Gutter anchor internal stop end for sealing the end of a gutter run (slides inside the guttering without a seal)

o Gutter external stop end for sealing the end of a gutter run (clips outside the guttering with the use of a seal)



o Gutter adapters for joining square guttering to half round guttering

o Gutter fascia brackets to support page guttering runs at each 1 metre intervals

o Gutter union butter bracket to join straight lengths of guttering and provide support by securing to the building fascia

o Gutter adjustable bends to provide guttering around corners from 50 degrees to 150 degrees


3 months ago
With the exception of CBS, every major media outlet in the United States shares at least one board member ...
With the exception of CBS, every major media outlet do it yourself plumbing shower in the United States shares at least one board member with at least one pharmaceutical company. : worldpolitics

make a difference by voting on new submissionsbrowse new comments

Welcome to /r/worldpolitics, reddit's subreddit for political news plumbing diagrams and discussion! This is a free speech subreddit, just follow the few rules of reddit and don't abuse your fellow redditors.

Explicitly allowed:

Editorialized titles

Feature stories

Editorials, opinion, analysis

Raw images, videos or audio clips

Offensive content*

Satire

Fake News

Climate change denial

Holocaust denial

Propaganda

(* Must not be extremely offensive or upsetting to the average redditor.)

Everyone has the right to freedom of opinion and expression; this right includes freedom to hold opinions without interference and to seek, receive and impart information and ideas through any media and regardless of frontiers.




(Universal Declaration of Human Rights, S19)

If you are experiencing posting delays, please message the moderators to plead your case for being added as an approved contributor.



You're supporting Reddit if you see an ad below.
5 months ago
Short Sales: Banks Blocking Way Out Of Foreclosure Crisis
Brett Ellis, a real estate agent in Fort Myers, Fla., was thrilled when he got an offer for a property in Bell Tower Park in May 2008.

"It was a gorgeous property on the corner lot," Ellis told the Huffington Post. The owner, who had lost his job, wanted to sell the apartment for a loss rather than go into foreclosure, a strategy known as a short sale.

The offer was for $350,000, and Ellis, who is a certified distressed property expert trained in executing such sales, knew it was as good an offer as he was going to get in this market. He immediately sent the paperwork into the bank.

He waited for four months. The bank finally told him it wouldn't take anything less tha
5 months ago
Buying Property for a Church Tips
Selecting land for a new church is not an easy task. It is also something that most people may do but once in their lifetime. Each church building project is unique, but there are some fairly universal considerations. Therefore, this article is designed to get you thinking about the issues around selecting a church property that will be the best
5 months ago
Predictions for the 2016 housing market | Reuters
Is this going to be your year to buy a new home?

No housing expert has a crystal ball, but Svenja Gudell, recently appointed chief economist for the housing site Zillow.com, has looked at enough data to make a pretty good guess.

She examines vast amounts of housing market statistics - everything from about where people are going to want to live to what areas will be hot to what the future could hold for renters - on a daily basis.

Reuters asked Gudell to share her insights on what she thinks the 2016 housing market will be like.

Q: What markets do you think will be places to watch in 2016?

A: Next year, the combination of unemployment, population growth
5 months ago
China tightens loophole on hiring temporary workers | Reuters
BEIJING China amended its labor law on Friday to ensure that workers hired through contracting agents are offered the same conditions as full employees, a move meant to tighten a loophole used by many employers to maintain flexible staffing.

Contracting agencies have taken off since China implemented the Labor Contract Law in 2008, which stipulates employers must employment agencies near me pay workers' health insurance and social security benefits and makes firing very difficult.

"Hiring via labor contracting agents should be arranged only for temporary, supplementary and backup jobs," the amendment reads, according to the Xinhua news agency. It takes effect on July 1, 2013.

Contracted laborers now make up about a third of the online employment agencies workforce at many Chinese and multinational factories, and in some cases account for well over half.

Some foreign representative offices, all news bureaus and most embassies are required to hire Chinese staff through employment agencies, rather than directly.

Under the amendment, "temporary" refers to durations of under six months, while supplementary workers would replace staff who are on maternity or vacation leave, Kan He, vice chairman of the legislative affairs commission of the National People's Congress standing committee, said at a press conference to introduce the legislation.

The main point is that contracting through agencies should not become the main channel for employment, he said, acknowledging that the definition of backup might differ by industry.

"In order to prevent abuse, the regulations control the total numbers and the proportion of workers that can be contracted through agencies and companies cannot expand either number or proportion at whim," Kan said.

"The majority of workers at a company should be under regular labor contracts."

Although in theory contracted or dispatch workers are paid the same, with benefits supplied by the agencies who are legally their direct employers, in practice many contracted workers, especially in manufacturing industries and state-owned enterprises, do not enjoy benefits and are paid less.

Employment agencies have been set up by local governments and even by companies themselves to keep an arms-length relationship with workers. Workers who are underpaid, fired or suffer injury often find it very difficult to pursue compensation through agencies.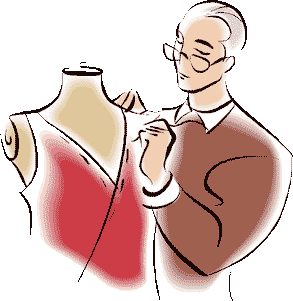 China would increase inspections for violations, Kan said, including the practice of chopping a longer contract into several contracts of shorter duration to maintain the appearance of "temporary" work.

Korean electronics giant Samsung Electronics Co. said in November that it would require its 249 supplier factories in China to cap the number of temporary or contracted workers at 30 percent of regular full-time employees.

It announced the corrective measure after Chinese labor activists reported violations of overtime rules and working conditions as well as under-age workers at Samsung suppliers. Samsung says its own audit did not find workers under China's legal working age of 16.

(Reporting by Lucy Hornby; Editing by Nick Macfie)


6 months ago
Custom Furniture | Hand Made Furniture | Ryan Christie
Ryan Christie Custom Furniture produces custom hand made furniture out of a variety of new and reclaimed timber with lots of personality.

Out of the heart of Johannesburg, the master pieces that leave the warehouse are all hand crafted by a 4 man team lead by Ryan Christie himself, along with a master craftsman - Heinz from Austria, who has been in the industry for over 50 years.

It's not just about selling furniture, but rather about creating the designs, and concepts that you have for your home or office that will enhance the living space, and give it that signature style of comfort, class and enhance the relaxed lifestyle of your space. We offer our customers the ability to customise all of our styles to fit their specifications and go one step further by using aged wood pieces to create new and amazing products.



Contact UsThe preferred choice for custom hand crafted furniture

Where quality & service meet design & functionality.